Metro Integrated Health provides treatment for the following sports injuries and conditions using the latest techniques in massage, chiropractic and acupuncture: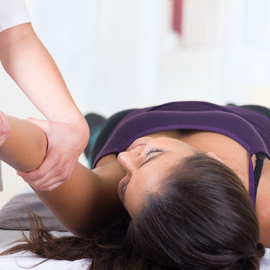 Sports Injuries
Whiplash
Headaches
Stress Release
Fibromyalgia
Low Back Pain
Pregnancy
Osteoarthritis
Cancer
If you have one of the above conditions please visit our Massage or Acupuncture pages to see what approach is right for you.
Athletic Therapy
Certified Athletic Therapists are best known for their quick-thinking on-field emergency care of professional and elite athletes. The first to respond when someone gets hurt, they are experts at injury assessment and rehabilitation. It's that same mix of on-site care and active rehabilitation skills that makes Athletic Therapists so effective in treating the musculoskeletal (muscles, bones, and joints) injuries of all Canadians, whether on the field or in the clinic.
Click here to read more about our athletic therapy and rates.