Bethany Schultz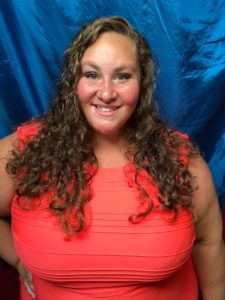 Bethany is a graduate from the West Coast College of Massage Therapy Victoria campus, Graduating from the final 3000-hour/7-term program. While at WCCMT Bethany gained experience working with many different conditions and physical abilities from Canadian Olympic athletes to cancer patients to seniors in care homes.
Using her knowledge of Swedish massage, Myofascial release, Trigger Point Therapy, Manual Lymphatic Drainage, Deep tissue, and Breast massage, Bethany creates unique treatments that are specialized to each individual client's needs to promote healing and general wellbeing.
During her time in school, Bethany created a unique protocol for scar release work, an incredible process that helps release scars and increase mobility to the surrounding tissues and internal organs. This has been a protocol that she continued using and developing in her practice and has almost daily.
From 2019 – 2020 Bethany worked out of Bloom Pregnancy and Wellness clinic. This multidisciplinary clinic allowed her to focus more on women's health in Breast and Prenatal massage and infant massage, all while still treating the general public.
While Bethany is not BC Registered currently she does have plans to pursue her registration. Her passion for massage and love of helping people heal is only matched by her drive for continuing education and learning all she can.
Clients can expect to receive effective treatments that vary from therapeutic to relaxation in a safe, positive and judgment-free space.