Registered Massage Therapy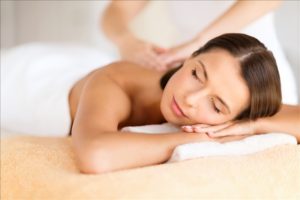 Our Registered Massage Therapists are trained to evaluate your individual health needs and address your soft tissue and musculoskeletal concerns. Massage therapy is an effective approach to managing pain and injury, improving muscle strength, joint movement as well as improving sleep and quality of life. Registered Massage Therapy is effective in reducing the effects of anxiety and stress. Registered Massage Therapy is a great compliment to your to all other health therapies.
What is massage therapy?
Massage is effective professional health care that provides a drug-free approach to pain management and rehabilitation. It is widely understood that massage therapy decreases stress and helps control pain.
What types of massage therapy are practiced at Metro?
Deep Tissue
Myofascial Release
Trigger Points
Prenatal
Relaxation
If you are looking for a particular massage or Chinese medicine modality please contact us by phone or email to check if it is available.
What is a Massage Therapist (RMT)?
Registered Massage Therapists (RMTs) in British Columbia are health care professionals committed to restoring and maintaining optimal health and pain-free function of the body. RMTs in B.C. are trained in the assessment and diagnosis of soft tissue and joints of the body, and the treatment and prevention of injury, pain and physical disorders. RMTs are dedicated to treating your symptoms of pain and dysfunction, including the underlying causes. Your RMT is committed to providing the very best in one-on-one patient care.
Massage is effective in treating deeper structures and in providing relief for many common conditions such as:
migraine and tension headaches
tendonitis
arthritis
chronic neck and shoulder strain
sports injuries
carpal tunnel syndrome
whiplash
digestive disorders
30 mins  ————————————————————————————————————–  65$
45 mins —————————————————————————————————————–  85$
60 mins—————————————————————————————————————–  105$
75 mins —————————————————————————————————————– 125$
90 mins  —————————————————————————————————————- 150$
All prices subject to GST.
Contact us today to book an appointment and see how we can help you!